We Are The Source
---
A brand for a company is like a reputation for a person.You earn reputation by trying to do hard things well.
We are an independent company started in 2003 by experienced people from various sides of the Financial and IT industry with the common goal to provide innovative services to the Investment Management domain.
When we started we recognized the need for more experienced solution consultants supporting implementation of mostly foreign build applications and process consultants with detailed overview of the investment cycle. We focus since 2003 on the additional top experts that have sufficient experience to make the difference in any project and get things done. Ideally, we inject a project with experience to make "the train run faster".
We operate in a networked environment due to the enormous variety of questions from our client base.
No single company can provide the level of expertise and experience needed by our clients from their own staff. Accepting the need from the market for a flexible supplier, purely focused on knowledge needed, has brought us much success.
The market needs professionals that work with one goal and that is to get the job done. They serve only "one Master" … the customer and have no distraction from anything else business wise. We, based in the Netherlands, provide this expertise, and in cooperation with various worldwide expertise groups, software companies active in our region on special request also in other countries. FPI aims to continuously focus on this geographical area and so establish a large network.
And since we got seen as the experts in sourcing for this industry many clients came to us with requests to fill permanent positions utilizing our network even more.
They needed a source within the industry instead of just a search mechanism. So now we provide additional service to our client and consultants in regard to filling permanent positions. The network being an "evolving organism" needs this. People need various challenges in different stages of their careers. Customers become freelancers. Freelancers become employees. We aim to support individuals to upgrade their professional profiles and take natural steps in personal development.
We will manage the total background process regarding expat and fiscal issues for our consultants in a total package.
FPI wants her consultants to focus on the customers challenge so the sizeable support process is to make sure that the customer as well as the consultant have no extra challenges apart from the workplace. Making international consultants available to our customers requires legal and financial expertise. We use years of experience to make sure that the focus stays on the business challenge. It's a very important and underestimated part of a solid partnership with customer and freelancer.
We have built this company on energy, honesty, transparency, professionalism and experience. We believe that the primary asset you can earn is a reputation. We do everything to uphold these values.
We believe that a successful project or process change is run by hand-picked individuals with the best added value. We believe there is a need for an expert company bringing demand and supply together to better manage the connection between companies and individual experts. The best teams as small, agile and focused, most efficient to run change.
We want to be the best source for the Investment Management industry. We connect and supply experts. We run a large network to filter and offer our clients the best match.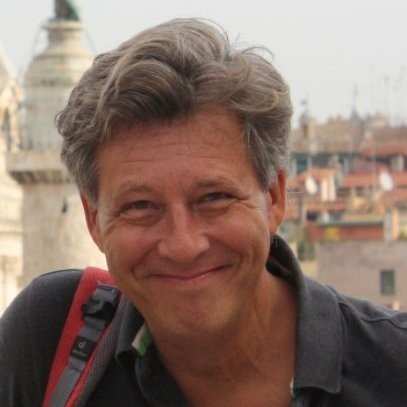 Frederik Heemskerk
Founder and Director
---
Degree in Industrial Engeneering
Masters in B-to-B Marketing
Degree in Consumer Marketing
Business Developer and Networker
Entrepreneur
Send e-mail to Frederik
I was destined to be a sort of techie. Always interested in "How things work". From an early age I worked on Cars for fun (restoration) and did house renovation work during holidays.
I studied Industrial engineering, which in my eyes is synonym for: "how to produce things cost efficiently and how to get people to buy it". Mastered in Business to Business marketing because the interesting part of producing goods/service is how to get them to the market. Picked up an additional Consumer Marketing Degree in the first few years of my professional career and the base ingredients were available. After working on two start-ups in 2003 I started FPI with some interesting complementary people.
Love the mountains, Skiing with the family and alpine climbing (those days are passed). My lifelong sport is combination of social and physical, I love to practice and watch: field hockey. (some people say the third half is best). Obviously, we do need to do some running to stay in shape. Don't we all? Love a good read or a good movie and enjoy modern art. Absolutely a film and music fan with an opinion.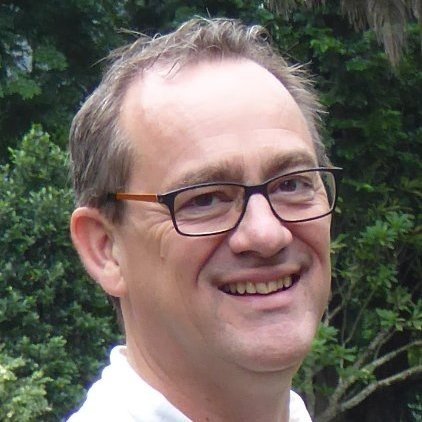 Chris Voogd
Co-owner and Director
---
Degree in Economics & Business Administration
FISD Professional
Investment Management Consultant
Market Data Specialist
Entrepreneur
Send e-mail to Chris
It was clear already during my studies that the financial business, economics, in combination with IT had my interest. After obtaining my degree I had the opportunity to learn more from the securities business during my first jobs as a financial analyst and portfolio manager. By using several investment management systems, the information services caught my special interest and resulted in starting to work from the other side of the table: as consultant, product manager, commercial manager and managing director in the international financial services industry. For the business I moved, worked and lived with my family abroad, bringing next to a lot of fun, meeting nice people also extra international business experience.
Running that business as it was my own company resulted in for me the logical next step to have my own business as entrepreneur. FPI is combining it all: financial Investment Management business, People, IT and entrepreneurship.
Of great importance are my family and friends, spending time together. Always loved sports, from soccer, tennis, skiing, to volleyball and cycling and do hike in the nice and beautiful nature mother earth is offering us. Like to travel to different countries and cultures, meet the people locally and watch animal life. I like to watch movies, reading (mainly thriller) and going out to a restaurant, have a drink, watch sports and listen to (live) music. Trying to balance Private and Business well